---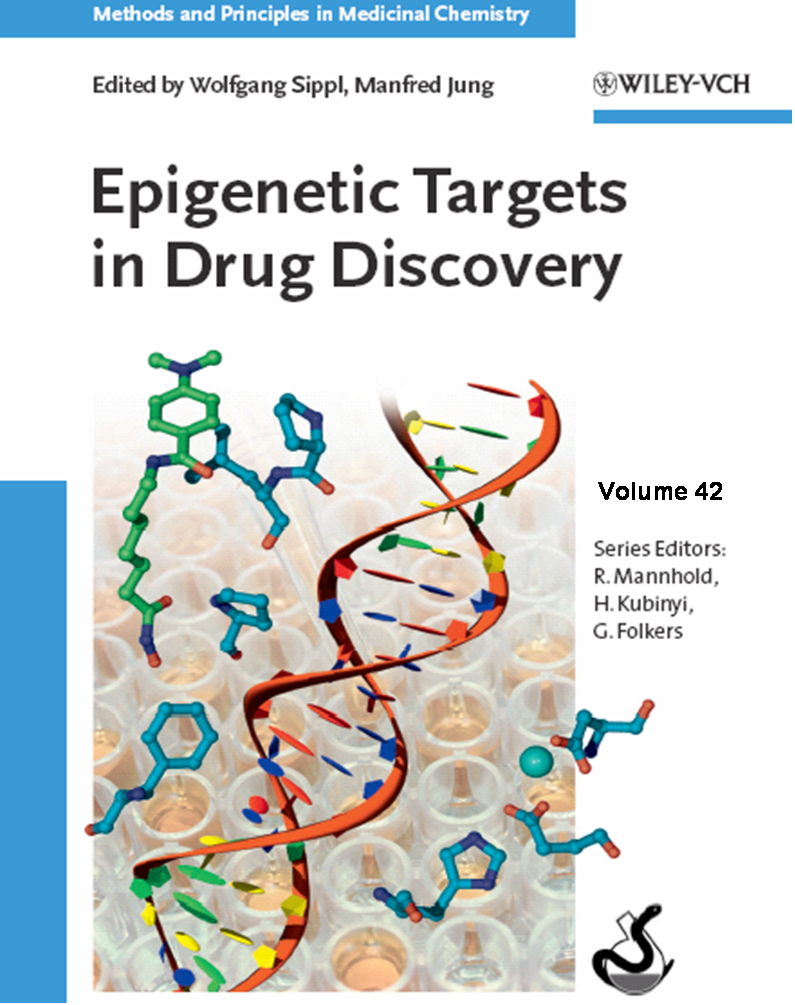 Medicinal Chemistry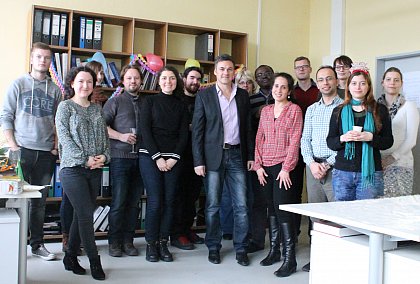 News
Histone acetyltransferase inhibitors block neuroblastoma cell growth in vivo
We have previously described novel histone acetyltransferase (HAT) inhibitors that block neuroblastoma cell growth in vitro. Herewe show that two selected pyridoisothiazolone HAT inhibitors, PU139 and PU141, induce cellular histone hypoacetylation andinhibit growth of several neoplastic cell lines originating from different tissues. Broader in vitro selectivity profiling shows thatPU139 blocks the HATs Gcn5, p300/CBP-associated factor (PCAF), CREB (cAMP response element-binding) protein (CBP) and p300,whereas PU141 is selective toward CBP and p300. The pan-inhibitor PU139 triggers caspase-independent cell death in cell culture.Both inhibitors block growth of SK-N-SH neuroblastoma xenografts in mice and the PU139 was shown to synergize withdoxorubicin in vivo. The latter also reduces histone lysine acetylation in vivo at concentrations that block neoplastic xenograftgrowth. This is one of the very few reports on hypoacetylating agents with in vivo anticancer activity.
Full text - Open access:
Oncogenesis (2015) 4, e137; doi:10.1038/oncsis.2014.51
---
New DFG-funded project "Structure based development and biological characterization of selective inhibitors of histone deacetylases (HDACs) 8 and 10"
The Deutsche Forschungsgemeinschaft (DFG) is funding a new joint project of the Sippl group together with M. Jung (University of Freiburg), I. Oehme and O. Witt (DKFZ Heidelberg) on the optimization of inhibitors of the histone deacetylase (HDAC) subtypes 8 and 10. Histone deacetylases are important modulators of epigenetic gene regulation and the activity of non-histone protein substrates. While for HDACs 1-3 and 6 many potent selective inhibitors have been obtained, for other subtypes much less is known on selective inhibitors and the consequences of their inhibition. In previous work, HDACs 8 and 10 were identified as promising anticancer targets and respective inhibitors as candidates for further optimization. Crystal structures of HDAC8 and homologues in complex with inhibitors as well as homology models of HDAC10 will be used for structure- and computer-based optimization of the lead structures. Within this project we will further investigate the role of HDAC8 and 10 in the proliferation of cancer cells and optimize available lead structures in a bioguided fashion for potency and selectivity, both in-vitro and in cell culture. Selected improved inhibitors will be subjected to animal studies to clarify the potential of HDAC8 and 10 for future drug development.
---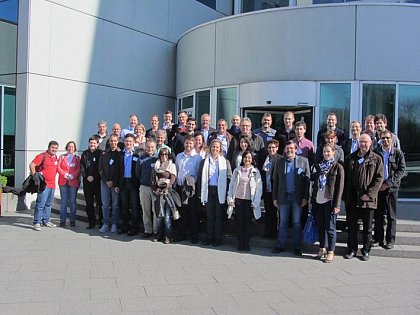 A-ParaDDisE project
Kick-Off meeting, Strasbourg, March 17-18, 2014
The kick-off meeting for the A-ParaDDisE project (EC, FP7-Health) took place in the auditorium of the IGBMC in Illkirch, near Strasbourg on March 17-18. It was hosted by the GIE-CERBM and Dr. Christophe Romier, and the participants were warmly welcomed by the director of the IGBMC (Bertrand Séraphin) and the head of the Structural and Integrative Biology group (Patrick Schultz). Chris Romier gave an introductory presentation of the IGBMC, its history, departments and infrastructures and officially inaugurated the meeting. All participants were unanimous in their praise for the efficient organization of the meeting by the host, which ensured that extremely open and informative discussions could take place. The programme allowed for the presentation of an overview of the project by the coordinator, followed by individual presentations by the project participants and detailed discussions of each Work Package in order to set out strategies for collaborations and material transfers between the teams involved.
---

Contact
Institut für Pharmazie
Institutsbereich Pharmazeutische Chemie und Klinische Pharmazie
Abteilung Medizinische Chemie
Leiter: Prof. Dr. Wolfgang Sippl
Wolfgang-Langenbeck-Str. 4
06120 Halle (Saale)
phone: +49-345-55-25040
fax: +49-345-55-27355
wolfgang.sippl@pharmazie.uni-halle.de
postal address:
Institut für Pharmazie
Institutsbereich Pharmazeutische Chemie und Klinische Pharmazie
Abteilung Medizinische Chemie
06120 Halle (Saale)
---
---