---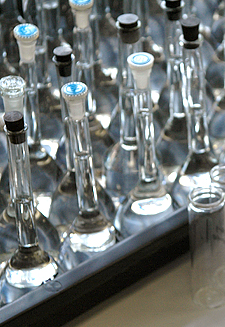 Medicinal Chemistry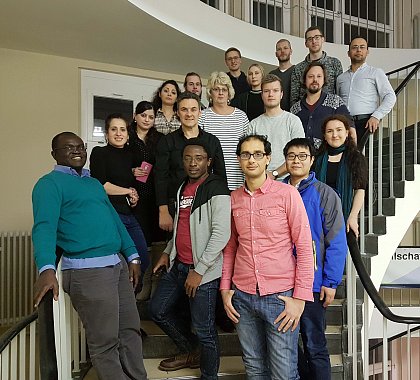 AG Sippl 2017
News
New DFG-funded project "Development of fragment-based inhibitors of the bacterial deacetylase LpxC as novel
antibiotics"
The constantly increasing number of multidrug-resistant Gramnegative bacteria poses a pressing threat to human health and welfare. Therefore, novel antibiotics possessing so far unexploited mechanisms of action are urgently required. As lipid A, the hydrophobic membrane anchor of lipopolysaccharides, is essential for growth and viability of Gram-negative bacteria, the inhibition of its biosynthesis represents a promising strategy for the development of antibiotics being selective for Gram-negative germs. The deacetylase LpxC catalyzes the first committed step of lipid A biosynthesis and could be validated as an antibacterial drug target.
In the proposed project Prof. Ralph Holl (University of Hamburg) and Prof. Wolfgang Sippl (MLU) will develop novel small molecule LpxC inhibitors using innovative fragment-based methods combined with structure-based approaches. NMR-based fragment screening against LpxC will be performed to identify fragments binding to the so far unoccupied UDP-binding pocket of LpxC. Fragment libraries comprising nature-inspired fragments will be screened in the presence of probes being derived from known as well as novel inhibitors.
To generate potent enzyme inhibitors, the identified structures will be merged in the most beneficial way using the knowledge of the structural information derived from experimental NMR data such as Interligand NOEs and molecular docking studies. The envisaged merged compounds will be prepared in a stereocontrolled manner employing state of the art divergent syntheses. Structure-activity relationships will be elaborated for all of the synthesized LpxC inhibitors and rationalized by molecular docking studies. In subsequent optimization steps, the inhibitory activity of the compounds, their antibacterial spectrum against various Gram-negative bacteria as well as their metabolic stability will be improved.
Institute of Pharmacy, May 2020
New textbook "Epigenetic Drug Discovery"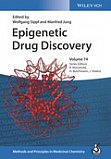 The new book "Epigenetic Drug Discovery" edited by Manfred Jung and Wolfgang Sippl provides a broad overview of epigenetic approaches in drug research, combining methods and strategies with individual targets. Presented in three parts - Introduction to Epigenetics, General Aspects and Methodologies, and Epigenetic Target Classes - it covers everything any drug researcher would need in order to know about targeting epigenetic mechanisms of disease.
More info here
Article on novel smHDAC8 inhibitors in ChemMedchem - Front Cover
The Front Cover reflects the structure‐guided optimization of histone deacetylase 8 (smHDAC8) inhibitors active against the human parasiteSchistosoma mansoni. Starting from a cocrystallized fragment‐like hit, structure‐based design and in vitro testing resulted in nanomolar smHDAC8 inhibitors with good selectivity over the predominantly expressed human HDAC1 and 6 isoforms. Four X‐ray structures of smHDAC8 complexes are reported including the one illustrated. The developed inhibitor showed significant, dose‐dependent killing of the schistosome larvae and markedly impaired egg laying of adult worm pairs maintained in culture. More information can be found in the Full Paper by Wolfgang Sippl et al. on page 1517 in Issue 15, 2018 (DOI: 0.1002/cmdc.201800238).
Histone deacetylases as targets for neuroblastoma therapy
Together with medical chemists from the University of Freiburg as well as the DKFZ research groups "Pediatric Oncology" and "Cancer Drug Development" we developed and tested novel HDAC8 inhibitors for the treatment of neuoblastoma. In additon, ALK kinase was identified as novel target and the combination of HDAC8 inhibitors with the ALK inhibitor crizotinib was found to be significantly more effective than the two inhibitors alone.
see also press release DKFZ Heidelberg
T. Heimburg et al. (2017) "Structure-Based Design and Biological Characterization of Selective Histone Deacetylase 8 (HDAC8) Inhibitors with Anti-Neuroblastoma Activity". Journal of Medicinal Chemistry, doi:10.1021/acs.jmedchem.7b01447
J. Shen et al. (2018) "A kinome-wide RNAi screen identifies ALK as a target to sensitize neuroblastoma cells for HDAC8-inhibitor treatment". Cell Death & Differentiation. doi:10.1038/s41418-018-0080-0
F. R. Kolbinger et al. (2018). The HDAC6/8/10 inhibitor TH34 induces DNA damage-mediated cell death in human high-grade neuroblastoma cell lines. Arch. Toxicol. 92, 2649-2664, 2018. doi:10.1007/s00204-018-2234-8
New research project of the research focus program " "Molecular Biosciences as a Motor for a Knowledge-Based Economy"
Development of novel epigenetic inhibitors for the treatment of parasitic diseases
Coworker: Kristin Hausmann
More information can be found here
Article on Protein Degradation Inhibitors - discussed in Science "In the Pipeline"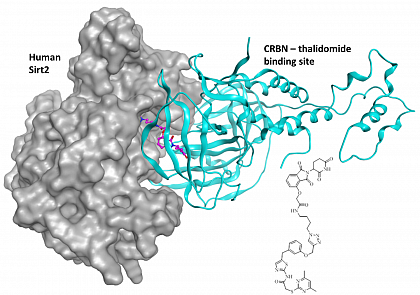 "In the pipeline" Derek Lowe's commentary on our recently published article "Chemically Induced Degradation of Sirtuin 2 (Sirt2) by a Proteolysis Targeting Chimera (PROTAC) Based on Sirtuin Rearranging Ligands (SirReals)" in J Med Chem. 2017 Apr 17.
Prtotein degradation time . An editorially independent blog from the publishers of Science Translational Medicine.
Bayer PhD Award 2015/16 - Dr. Inna Slynko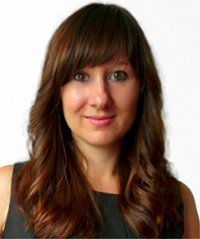 Dr. Inna Slynko was awarded with the Bayer PhD price 2015/16. She got the price for her PhD work focusing on "Structural analysis and computer-based design of novel inhibitors for human protein-kinase-C-related kinase PRK1" . The work was supervised b Prof. Dr. Wolfgang Sippl, Institute of Pharmacy, Halle.
Novel epigenetic inhibitors for the treatment of schistosomiasis
Schistosoma mansoni is a major human pathogen that affects millions of people worldwide and causes more than 200,000 deaths annually. The fact that there is currently only one drug available for the treatment of schistosomiasis renders urgent the search for new candidates. Lately, drugging the epigenetic machinery of eukaryotic parasites, such as S. mansoni, has become an exciting approach to develop such new antiparasitic drugs.
In previous work, we have shown (Marek et al. PLoS Pathogens 2013) that the histone deacetylase 8 of S. mansoni (smHDAC8) is a promising target for anti-schistosomal drugs. We have identified structural differences in the active site of this lysine deacetylase that can be exploited for species selectivity.
We carried out a structure-based optimization of smHDAC8 inhibitors. Crystallographic analysis provided insights into the inhibition mode of smHDAC8 activity by synthesized 3-amido-benzhydroxamates, where a schistosome-specific clamp plays a pivotal role in the anchoring of the inhibitor molecule in the active site pocket. The newly-designed inhibitors were evaluated in screens for enzyme inhibitory activity against schistosome and human HDACs and in vitro anti-schistosomal activity. The active benzhydroxamates were additionally screened for lethality against the schistosome larval stage (schistosomula) using different assays. Some of the inhibitors showed significant, dose-dependent killing of the schistosome larvae.
In this way, we consider that we have laid the foundations for the development of species selective HDAC8 inhibitors as new antiparasitic drug candidates and chemical probes for dissecting Schistosoma chromatin biology. This may also serve as a model study for other important parasitic pathogens, such as Leishmania or Trypanosoma.
Publication: Heimburg, T. et al. J. Med. Chem. 59(6):2423-35. doi: 10.1021/acs.jmedchem.5b01478
Histone acetyltransferase inhibitors block neuroblastoma cell growth in vivo
We have previously described novel histone acetyltransferase (HAT) inhibitors that block neuroblastoma cell growth in vitro. Herewe show that two selected pyridoisothiazolone HAT inhibitors, PU139 and PU141, induce cellular histone hypoacetylation andinhibit growth of several neoplastic cell lines originating from different tissues. Broader in vitro selectivity profiling shows thatPU139 blocks the HATs Gcn5, p300/CBP-associated factor (PCAF), CREB (cAMP response element-binding) protein (CBP) and p300,whereas PU141 is selective toward CBP and p300. The pan-inhibitor PU139 triggers caspase-independent cell death in cell culture.Both inhibitors block growth of SK-N-SH neuroblastoma xenografts in mice and the PU139 was shown to synergize withdoxorubicin in vivo. The latter also reduces histone lysine acetylation in vivo at concentrations that block neoplastic xenograftgrowth. This is one of the very few reports on hypoacetylating agents with in vivo anticancer activity.
Full text - Open access:
Oncogenesis (2015) 4, e137; doi:10.1038/oncsis.2014.51
---
New DFG-funded project "Structure based development and biological characterization of selective inhibitors of histone deacetylases (HDACs) 8 and 10"
The Deutsche Forschungsgemeinschaft (DFG) is funding a new joint project of the Sippl group together with M. Jung (University of Freiburg), I. Oehme and O. Witt (DKFZ Heidelberg) on the optimization of inhibitors of the histone deacetylase (HDAC) subtypes 8 and 10. Histone deacetylases are important modulators of epigenetic gene regulation and the activity of non-histone protein substrates. While for HDACs 1-3 and 6 many potent selective inhibitors have been obtained, for other subtypes much less is known on selective inhibitors and the consequences of their inhibition. In previous work, HDACs 8 and 10 were identified as promising anticancer targets and respective inhibitors as candidates for further optimization. Crystal structures of HDAC8 and homologues in complex with inhibitors as well as homology models of HDAC10 will be used for structure- and computer-based optimization of the lead structures. Within this project we will further investigate the role of HDAC8 and 10 in the proliferation of cancer cells and optimize available lead structures in a bioguided fashion for potency and selectivity, both in-vitro and in cell culture. Selected improved inhibitors will be subjected to animal studies to clarify the potential of HDAC8 and 10 for future drug development.
---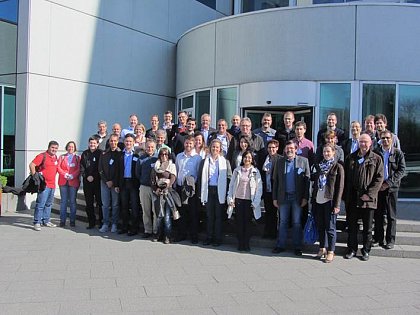 Meeting Strasbourg
A-ParaDDisE project
Kick-Off meeting, Strasbourg, March 17-18, 2014
The kick-off meeting for the A-ParaDDisE project (EC, FP7-Health) took place in the auditorium of the IGBMC in Illkirch, near Strasbourg on March 17-18. It was hosted by the GIE-CERBM and Dr. Christophe Romier, and the participants were warmly welcomed by the director of the IGBMC (Bertrand Séraphin) and the head of the Structural and Integrative Biology group (Patrick Schultz). Chris Romier gave an introductory presentation of the IGBMC, its history, departments and infrastructures and officially inaugurated the meeting. All participants were unanimous in their praise for the efficient organization of the meeting by the host, which ensured that extremely open and informative discussions could take place. The programme allowed for the presentation of an overview of the project by the coordinator, followed by individual presentations by the project participants and detailed discussions of each Work Package in order to set out strategies for collaborations and material transfers between the teams involved.
---

Contact
Institut für Pharmazie
Institutsbereich Pharmazeutische Chemie und Klinische Pharmazie
Abteilung Medizinische Chemie
Leiter: Prof. Dr. Wolfgang Sippl
Wolfgang-Langenbeck-Str. 4
06120 Halle (Saale)
phone: +49-345-55-25040
fax: +49-345-55-27355
wolfgang.sippl@pharmazie.uni-halle.de
postal address:
Institut für Pharmazie
Institutsbereich Pharmazeutische Chemie und Klinische Pharmazie
Abteilung Medizinische Chemie
06120 Halle (Saale)
---
---